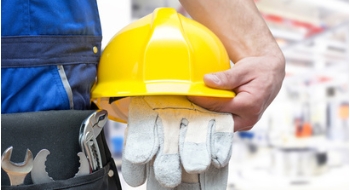 Foto: industrieblick - stock.adobe.com
Qualified skilled workers ensure innovation and competitiveness of companies. They generate growth and employment, they create prosperity. They enable climate protection and shape digital transformation.
The search for qualified specialists is already a challenge for companies today. For years, the balance of power in the job search has been shifting away from employers to the applicants themselves. Due to the high demand for their labor, applicants can choose for themselves where they would like to work.
In Mecklenburg-Vorpommern, companies are supported in their search for suitable personnel by many players in the labor market.
The recruiting process for skilled workers is facilitated by the help of the Federal Employment Agency, which has many locations throughout the state, and the local job centers.
Another partner is the agency my4you. As a job portal for specialists and executives, it is the point of contact for applicants and employers. The target group is clear: In addition to the migrated state-born people, the agency still appeals to commuters (about 70,000 who still regularly travel to work in another state), former state-born people and MV lovers to live and work in Mecklenburg-Vorpommern.
Four regional advisory councils in the sub-regions of West Mecklenburg, the Rostock region, the Mecklenburg Lake District and Western Pomerania, which are made up of partners, help to shape essential parts of the labor market support of the state of Mecklenburg-Vorpommern. Based on regional action plans and specific selection criteria, the regional advisory councils decide which projects are expected to have the greatest impact on labor market and employment promotion as well as regional, structural and economic development and will therefore receive financial support.
The labor market situation, already strained by structural change, is being further burdened by the rapid advancement of technology. Digitization affects all industries and professions, albeit with varying degrees of intensity. This is where the "mv works" initiative comes in. Since the fields of action in the world of work 4.0 are diverse, the Competence Center Work 4.0 in Mecklenburg-Vorpommern sees itself as a central point of contact for employees and companies. The goal is to provide information on the digital world of work, to receive and answer questions and suggestions from companies, and, if necessary, to provide information on offers for further support.
In the battle for the best minds, it is also important to create attractive conditions for employers. The compatibility of family and career plays just as important a role as appropriate pay and future career opportunities within the company.